Barb's Beer Partners in the Pacific NW
Below, find a list of our restaurant and tavern partners who serve Barb's Beer in the Pacific Northwest. Barb's Beer, a great-tasting pale ale, is brewed in WA by Northsound Brewery from an original recipe by Chuck Hohing. (Soon we'll be expanding to Boston and New York, details below!)
JOIN our TEAM – scroll down – each month we'll conduct a drawing and you can win prizes!  
BELLINGHAM
La Fiamma Woodfire Pizza (and Fiamma Burger)

First to Serve Barb's Beer (since Kick Off July 1, 2014.)

200 E. Chestnut Street
Bellingham, WA 98225

Cafe' Akroteri

1219 Cornwall Ave
Bellingham, WA 98225

Keenan's on the Pier

Served SUMMER inside Chrysalis Spa in Fairhaven

Chrysalis Inn & Spa
804 Tenth Street
Bellingham (Fairhaven), WA 98225

Hotel Bellwether (Lighthouse Bar and Grill)

One Bellwether Way
Bellingham WA 98225

Bev Mo

(Fill Growlers!)
114 West Stuart Road
Bellingham, WA.
SEATTLE
Serious Pie – Westlake

401 Westlake Ave
Seattle, WA 98109

Tutta Bella Neopolitan Pizzeria

Crossroads
15600 NE 8th St. Suite J1
Bellevue, WA 98008

Belltown Pub

2322 First Ave.
Seattle, WA 98121

Roberto's Venitian Trattoria and Bar

1501 Pike Place Market
Suite 200
Seattle, WA 98101

Bell + Whete

200 Bell Street
Seattle, WA 98121

Mars

5247 University Way NE
Seattle, WA 98105

(between) 52nd and 55th St in the University District
SPECIAL THANKS TO NY TAVERNS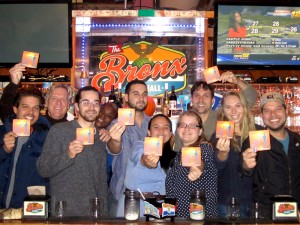 Thank you to our supporters on the east coast working with us to bring Barb's Beer to NY and Boston. In NY these include the Bronx Beer Hall, BK Sweeney's Uptown Grille, Trinity, Doc O'Grady's and Galway Hooker (in Greenwich Village.) We're grateful to these supporters for hosting "introductions" of Barb's Beer during 2015. And special thanks to Andy Murphy, owner of the Lost Dog in Dennis on Cape Cod. Andy's been working with us on a plan to bring Barb's Beer to the Cape during the summer of 2016 which will create a platform for expanding to Boston as well as NY. More to come, watch for updates!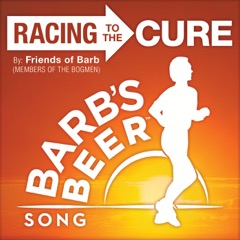 Members of a highly popular NY band, 'The Bogmen', created a song for Barb's Beer called 'Racing to the Cure' (the Barb's Beer Song). P.J. O'Connor and Brendan and Billy Ryan, took lyrics by Tom Murphy, Barb's husband, added a warm, inspiring tune and perform the song as, "Friends of Barb." Preview our Barb's Beer song below, then download it to support the Barb's Beer cause!
View SLIDE SHOW – song plays over photos showing Barb's Beer project in action.
To Hear and Download the Song,  CLICK HERE