Barb's Beer is brewed in the Northeast by the Trappist Monks of Spencer, MA, led by Fr. Isaac (see photo) Wonderful partners! See more at spencerbrewery.com

In the Pacific Northwest, Barb's Beer is brewed by Northsound Brewery, in Mt. Vernon. WA, headed up by Kurt Ahrens. Great partners as well! Northsoundbrewery.com.

In our efforts to support a cure for lung cancer we line up bars and restaurants to put Barb's Beer on tap. If you know an establishment that would like to join our team, contact us.

JOIN our TEAM – scroll down – each month we'll conduct a drawing and you can win prizes!
NEW YORK
Prost Grill and Garden

652 Franklin Ave
Garden City, NY 11530

Doc O'Grady's Irish Pub

273 Nassau Blvd S
Garden City South, NY 11530

The Bronx Beer Hall

2344 Arthur Ave
Bronx, NY 10458

BK Sweeney's Uptown Grille

636 Franklin Ave
Garden City, NY 11530

Galway Hooker

133 7th Ave S
New York, NY 10014
MASSACHUSETTS
Lost Dog Pub

1374 MA-134
East Dennis, MA 02641

Oliver's and Plancks Tavern

960 Main St
Yarmouth Port, MA 02675

Flynn's Irish Pub

2240 State Rd
Plymouth, MA 02360

Tracksmith

285 Newbury St
Boston, MA 02115

(Every Thursday evening, Jack Fultz, winner of the 1976 Boston Marathon,
photo left, and trainer for the Dana Faber charity runners group
leads a Dana Faber workout from Tracksmith. The run leads everyone
back to Tracksmith for a free pint of Barb's Beer at the end, starting this fall.
For more details, contact us.)

ALSO, we work with race groups, including Dave McGillivray's group (DMSE)
to provide charity beer at running events. For more information about this
Barb's Beer Foundation feature, called "Runners in Red", contact us.
BELLINGHAM
La Fiamma Woodfire Pizza (and Fiamma Burger)

First to Serve Barb's Beer (since Kick Off July 1, 2014.)

200 E. Chestnut Street
Bellingham, WA 98225

Keenan's on the Pier

Served SUMMER inside Chrysalis Spa in Fairhaven

Chrysalis Inn & Spa
804 Tenth Street
Bellingham (Fairhaven), WA 98225

Hotel Bellwether (Lighthouse Bar and Grill)

One Bellwether Way
Bellingham WA 98225
SEATTLE
Serious Pie – Westlake

401 Westlake Ave
Seattle, WA 98109

Tutta Bella Neopolitan Pizzeria

Crossroads
15600 NE 8th St. Suite J1
Bellevue, WA 98008

Bell + Whete

200 Bell Street
Seattle, WA 98121
SPECIAL THANKS TO NY TAVERNS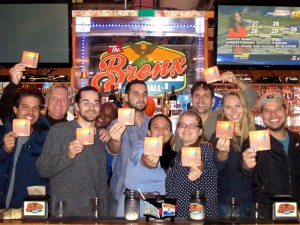 Thank you to our supporters on the east coast working with us to bring Barb's Beer to NY and Boston. In NY these include the Bronx Beer Hall, BK Sweeney's Uptown Grille, Trinity, Doc O'Grady's and Galway Hooker (in Greenwich Village.) We're grateful to these supporters for hosting "introductions" of Barb's Beer during 2015. And special thanks to Andy Murphy, owner of the Lost Dog in Dennis on Cape Cod. Andy's been working with us on a plan to bring Barb's Beer to the Cape during the summer of 2016 which will create a platform for expanding to Boston as well as NY. More to come, watch for updates!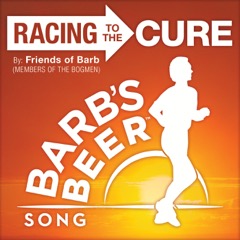 Members of a highly popular NY band, 'The Bogmen', created a song for Barb's Beer called 'Racing to the Cure' (the Barb's Beer Song). P.J. O'Connor and Brendan and Billy Ryan, took lyrics by Tom Murphy, Barb's husband, added a warm, inspiring tune and perform the song as, "Friends of Barb." Preview our Barb's Beer song below, then download it to support the Barb's Beer cause!
View SLIDE SHOW – song plays over photos showing Barb's Beer project in action.
To Hear and Download the Song, CLICK HERE